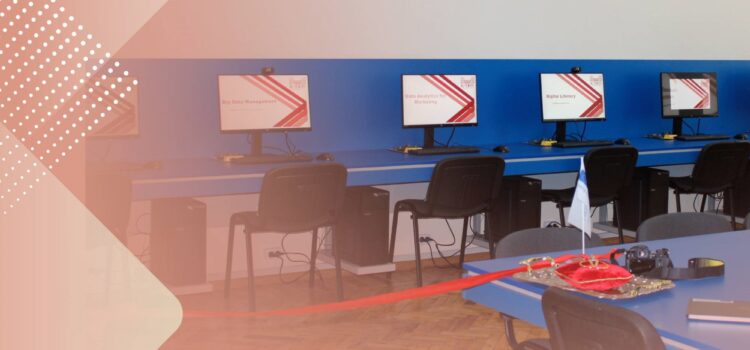 The grand opening of the Digital Economy Laboratory took place on the eve of new 2022 year at the Ivan Ohiienko National University, owing to the participation of K-PNU in the EU Erasmus + project (CBHE) Digitalization of the economy as an element of sustainable development of Ukraine and Tajikistan (DigEco)618270-EPP-1-2020-1-LT-EPPKA2-CBHE-JP.
The project that is highly valuable not only in Ukraine and Tajikistan, supported by the European Union, but also in EU countries such as Lithuania, Slovenia and Germany.
In a solemn atmosphere, the rector of the university Serhiy Kopylov, who is also the coordinator of the DigEco project at K-PNU, cut the red ribbon and officially announced the opening of the laboratory of digital economics at Ivan Ohiienko National University.
Welcoming remarks were made by our DigEco project coordinators from Azov State Technical University: Kateryna Polupanova, Head of International Projects, DigEco Project Manager, and Doctor of Economics, Professor of Marketing and Business Administration Oleksandr Kalinin, who spoke about the tasks of the laboratory, further consortium plans and the importance of working with the city community within the project.
Prospects and forms of cooperation with the local community of the city were agreed in a solemn and at the same time friendly atmosphere, given the important inclusive component of the laboratory. So, we teach and expand opportunities for people with special educational needs! Doing good and developing new prospects for the development of Ivan Ohiienko National University!
We truly thank all those who visited the event! Together only, in a friendly team, we will achieve greatness!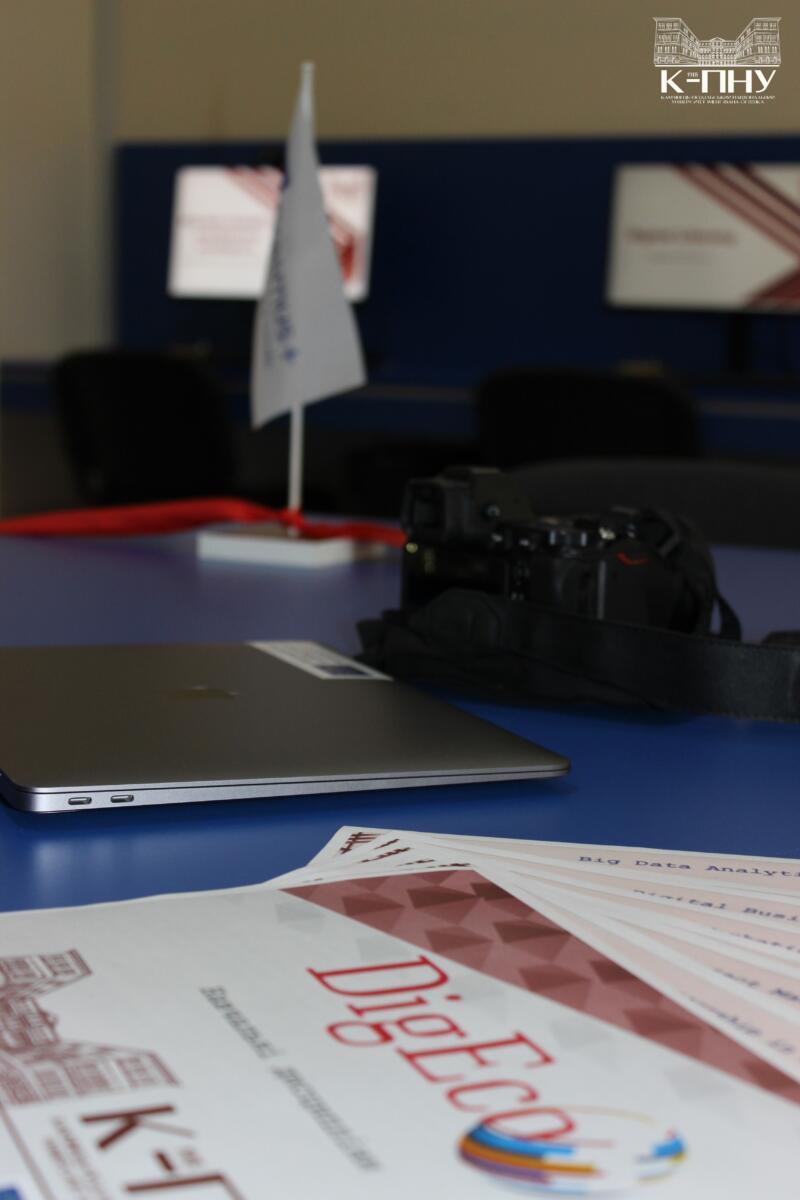 Digital Economy "DigEco" Lab Opening!