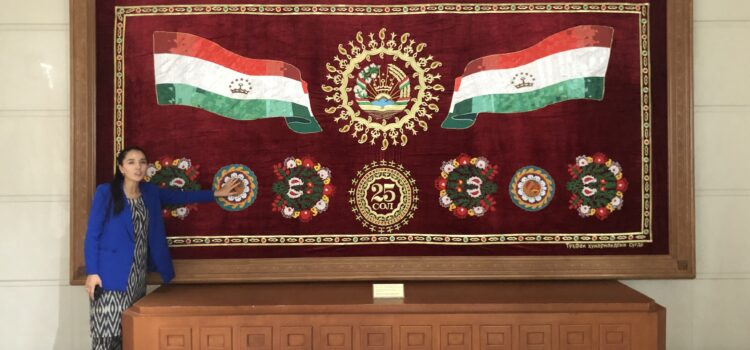 From September 30 to October 6, 2021, the first meeting was held in the Republic of Tajikistan within the project Digitalization of the economic as an element of sustainable development of Ukraine and Tajikistan (DigEco) 618270-EPP-1-2020-1-LT-EPPKA2-CBHE-JP.
According to the work plan, a number of important events were planned in the leading universities of Tajikistan: Tajik Technical University named after academician M. Osimi and Tajik State University of Finance and Economics.
Among the activities in which all members of the consortium took part were reports on the results of the first year of the DigEco project, pilot classes for students of Tajik universities from both Ukrainian and partners from the European Union. In general, the consortium in Tajikistan was represented by such Ukrainian partners as: State Higher Education Institution Pryazovskyi State Technical University, Kamianets-Podilskyi Ivan Ohiienko National University, Admiral Makarov National University of Shipbuilding, Dmytro Motornyi Tavria State Agrotechnological University, NGO "Vinnytsia City Organization "Parostok", LLC "Company M-Master", as well as the University of Applied Sciences Hamburg (Germany), the University of Maribor (Slovenia).
Representatives from our university were Tetiana Storchova, Candidate of Pedagogical Sciences, Associate Professor, Associate Professor of the Department of English, Head of the Office for International Cooperation (Project Manager); Nataliia Mazur, Doctor of Economics, Professor, Head of the Department of Enterprise Economics (head of the working group: control of the content of the DigEco curricular and the quality of work on the project); Oksana Kushnir, Candidate of Economic Sciences, Associate Professor, Associate Professor of the Department of Enterprise Economics (project documents, reporting and visual presentation of the results).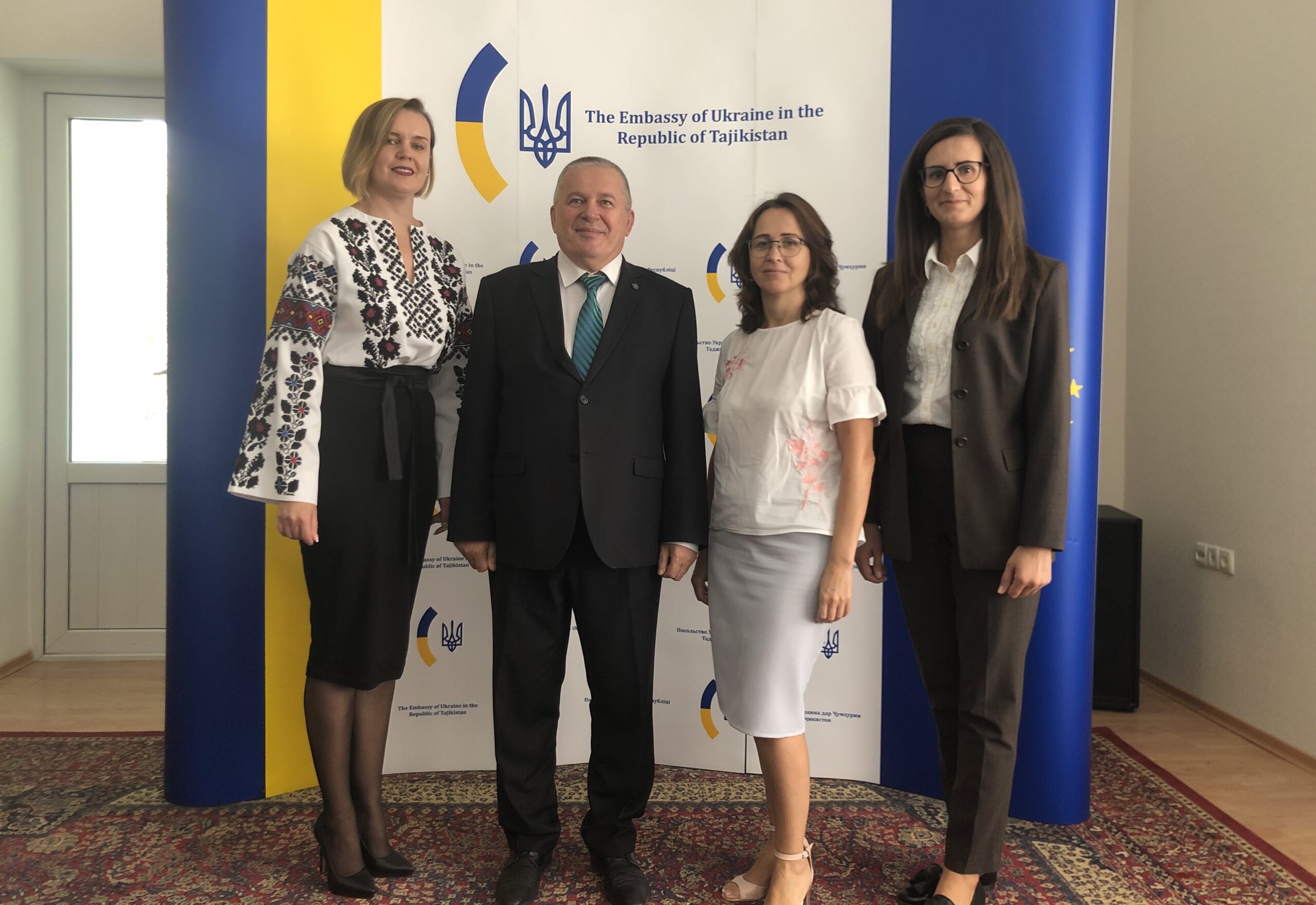 At the consortium meeting, Tetiana Storchova made a report on the results of the first project year on "DigEco & K-PNU: the way to success", Natalia Mazur gave a lecture on Digital Literacy on "Trading platforms and basics of secure digital payments", Oksana Kushnir gave a lecture on the subject Big Data Analytics and business intelligence on "Analytics methods: clustering".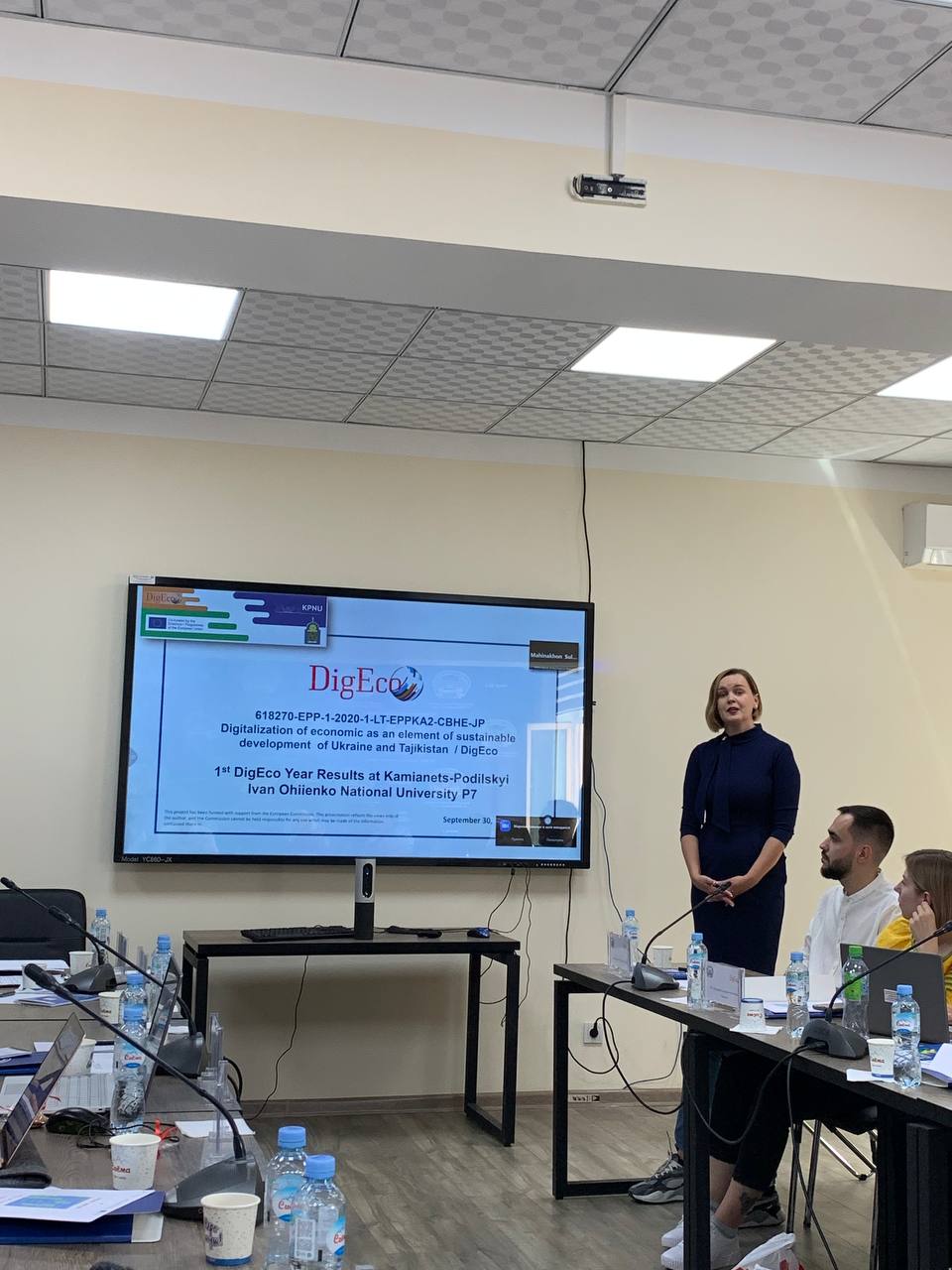 All participants of the meeting had a unique opportunity to share experiences with European partners: Prof. Dr. Marina Tropmann – Frick (Germany) and Prof. Dr. Bostjan Brumen (Slovenia), who together with other European colleagues according to the project plan will visit our university and will conduct training of students on project educational programs.
We were lucky to visit the Embassy of Ukraine in the Republic of Tajikistan and meet with the Ambassador Extraordinary and Plenipotentiary of Ukraine to the Republic of Tajikistan Vasyl Servatiuk, visit the Ministry of Education and Science of the Republic of Tajikistan and meet with the First Deputy Minister of Education and Science of Tajikistan Salomiyon Muammaddovud Kayum.
During the visit, we managed to sign several international agreements on cooperation with Tajik universities and establish promising areas of cooperation with Ukrainian partners.
DigEco – meeting in Tajikistan