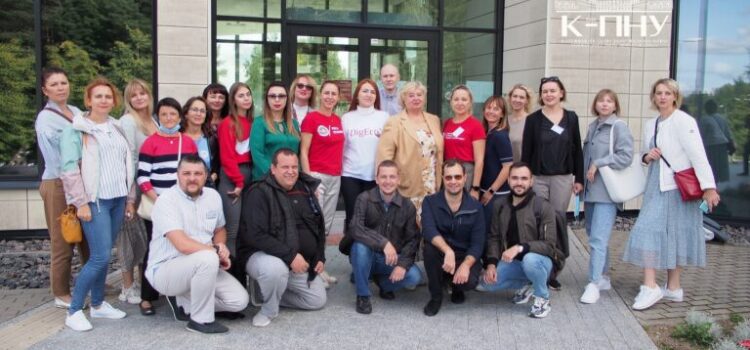 August 21-25, Representatives of Kamianets-Podilskyi Ivan Ohiienko National University took part in the Digital Economy Week within the project of the EU Program "Digitalization of the economy as an element of sustainable development of Ukraine and Tajikistan" (DigEco) 618270-EPP- 1-2020-1-LT-EPPKA2-CBHE-JP on August 21-25.
Our university was presented by Nataliia Mazur, Doctor of Economics, Professor, Head of the Department of Enterprise Economics, Head of the DigEco Project Working Group; Oksana Lavruk, Candidate of Economic Sciences, Associate Professor of Management, DigEco Discipline Developer; Veronika Butorina, Candidate of Economic Sciences, Senior Lecturer, DigEco Discipline Developer; Tetiana Storchova, Candidate of Pedagogical Sciences, Associate Professor, Head of the International Relations Department, DigEco Project Manager.
The Digital Economy Week activities were aimed at acquainting Ukrainian project teams with the features of using innovative technologies and methods in the field of digital economy in terms of software, methodological support of the educational process, development of digital disciplines and more.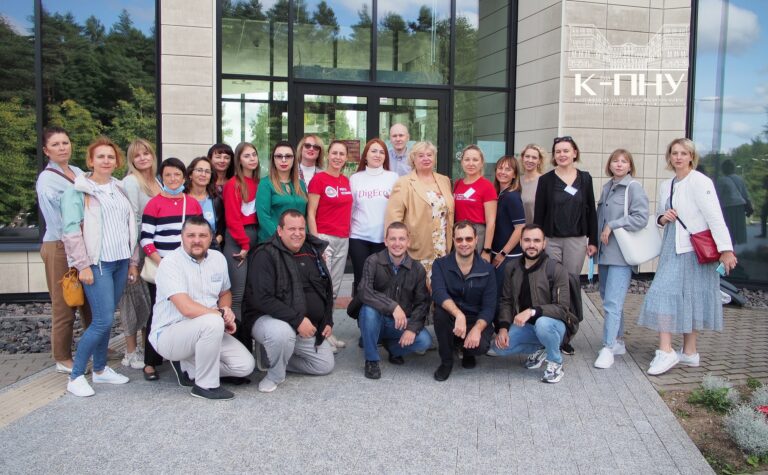 Participants of the DigEco project attended the following trainings and seminars:
– Fintech in the field of banking, insurance and asset management – Speaker Dr. Marius Laurinaitis;
– Blockchain, innovation management and disruptive technologies (speakers – Professor Dr. Janeta Simanaviciene, PhD Daiva Bikauske and PhD Yuri Matyskevych);
– Design thinking – speaker (professor, Dr. Ruth Adamonieni);
– Digital marketing in action – speaker (PhD Saulius Kromalkas).
An excursion to the Bloomberg Library was extremely informative, where a seminar on inclusive education was held on "How to develop e-learning materials for inclusive education", because one of the tasks of the DigEco project is to create opportunities for inclusive education in the digital economy.
Participants of the DigEco consortium from Ukraine – Priazovsky State Technical University, Admiral Makarov National University of Shipbuilding, Kamianets-Podilskyi Ivan Ohiienko National University , Dmytro Motorny Tavriya State Agrotechnological University, presented local achievements of the European project and its project.
All representatives of DigEco university communities were lucky to meet the Ukrainian communities of Vilnius and Kaunas, to be present at the raising of the Ukrainian flag on the Day of the State Flag of our country at the Embassy of Ukraine in Lithuania, and to feel the unity of Ukrainians on Ukraine's Independence Day.
Digital Economy Week: DigEco and Mykolas Romeris University (Lithuania)