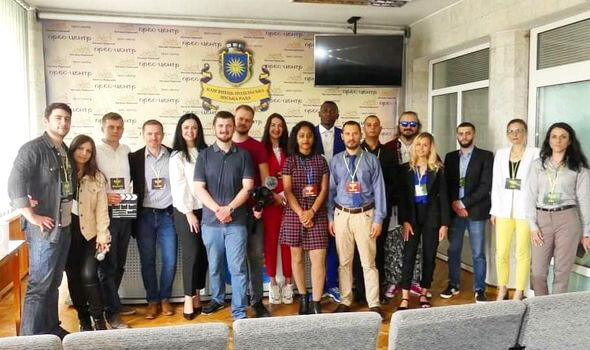 On July 3, 2021, one of the shooting days of the feature film "UNBRIDLED" took place in Kamianets-Podilskyi City Council. The students of the Preparatory Department of Kamianets-Podilskyi Ivan Ohiienko National University Tejinder Kaur, Safdar Muhammad, Bunyo Nzepa Bertrand took part in the shooting. The students played members of the delegation of the Council of Europe, who arrived in Kamianets-Podilskyi for a forum as part of the celebration of the City Day.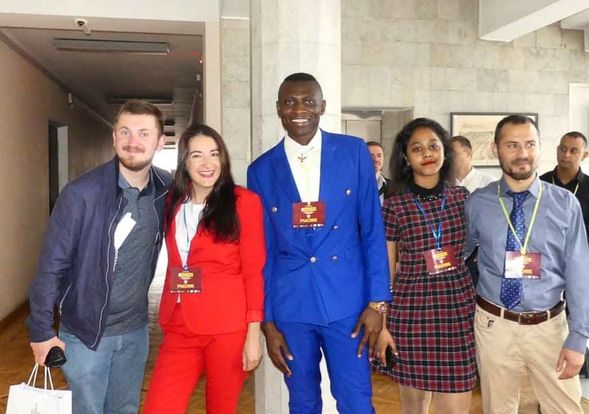 According to the plot of the shooting day, the hero Karape came for an internship in one of the departments of the Kamianets-Podilskyi City Council as an international relations specialist, but during the solemn session the council building was taken under control by a group of terrorists who took hostages. Karapet decides to take control of the situation and save the hostages, because among them there is his younger sister, who works in the press service of the city council.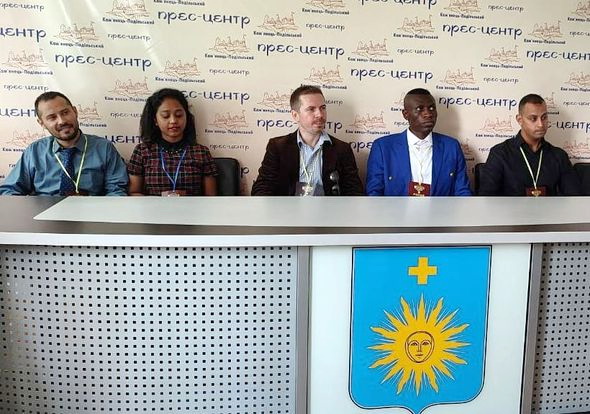 The film will be a professional ideological remake of the short film "Relentless" (2011), which was worked on by students of the then Faculty of Economics of Kamianets-Podilskyi Ivan Ohiienko National University on Teacher's Day. In addition, many university graduates are working on the film who were also working on the movie at that time," said the film's director. The festival premiere will take place within the framework of the out-of-competition program of the V International Brook Film Festival. The official cinema premiere will take place in April 2022. It will be recalled that in 2012, "Relentless" received a jury diploma for the best amateur film of the All-Ukrainian Film Festival "DOORS" in Rivne.
K-PNU press center;
Andrii Zaiets, Executive Director of the
Khmelnytskyi Film Commission.
Photos by Andrii Zaiets.
Students of the Preparatory Department of K-PNU took part in the shooting of the feature film "UNBRIDLED"