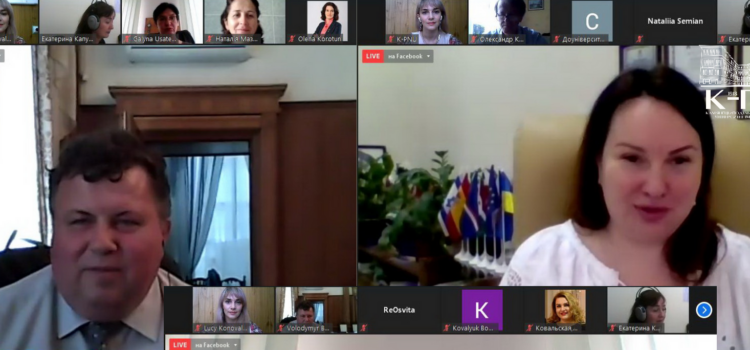 On May 26-28, 2021, Taras Shevchenko National University of Kyiv held the II All-Ukrainian Conference "Pre-University Training: innovations, challenges, prospects" with the participation of the Rector, Vice-Rectors and teachers of the Preparatory Department of KNU. Kamianets-Podilskyi Ivan Ohiienko National University actively participated in the three-day conference. The representatives from K-PNU were Liudmyla Konovalchuk, an admission officer of the Office for International Cooperation and teachers of the Preparatory Department.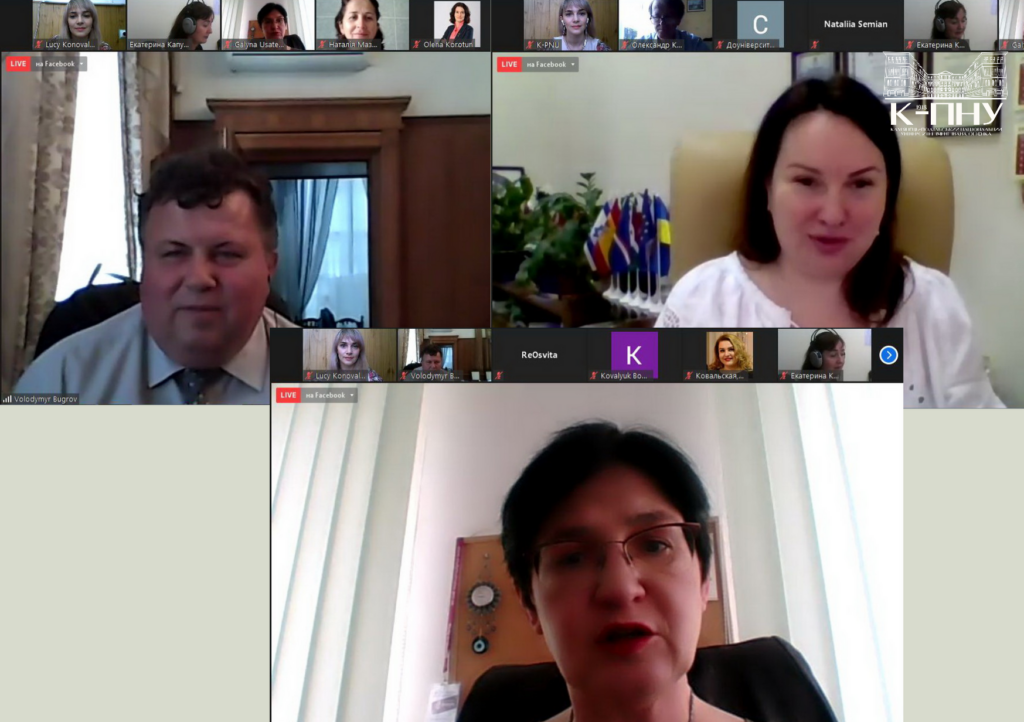 During the first day, the conference speakers covered issues related to the management and regulatory framework of pre-university training institutions. A particularly important conclusion of the first day was the seminar of Vitalii Nosk, State Expert of the Directorate of Vocational and Higher Education of the Ministry of Education and Science of Ukraine on innovations and planned changes in the field of foreign education and activities of the HEIs.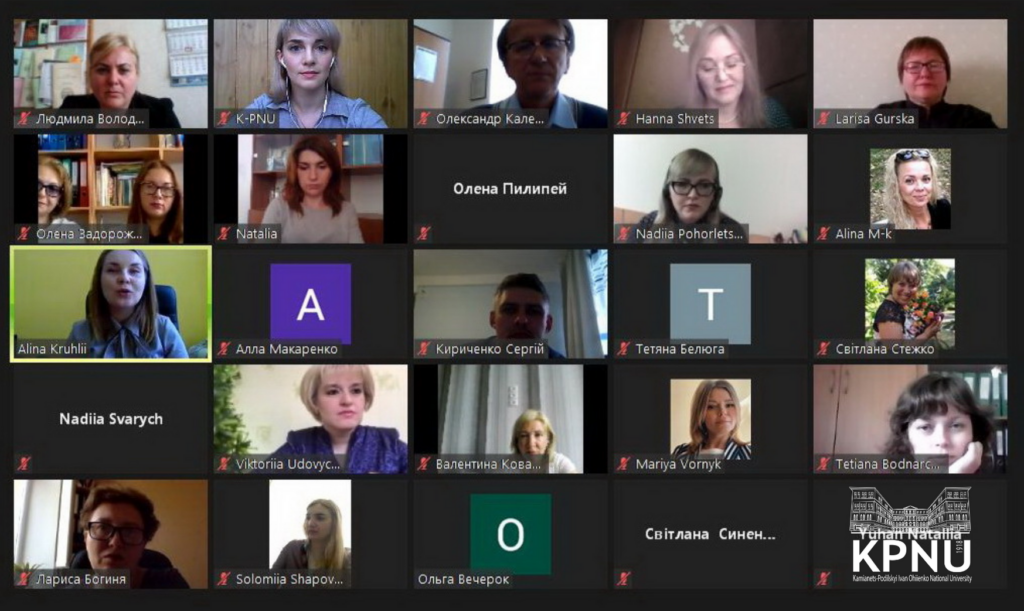 The second day of the conference was rather interesting and informative. Teachers of K-PNU received a number of important educational and methodical recommendations that will be useful when teaching disciplines to international students. The speakers touched upon the topics of modern methods, techniques and approaches in teaching Ukrainian as a foreign language, as well as other disciplines, such as biology and geography. They talked about the advantages and disadvantages of blended learning in the Preparatory Department. Anastasiia Kozhukhivska, lecturer of the refresher course and development of pedagogical competencies KNU TEACH WEEK, head of UGEN ended the conference with a webinar "Gamification Tools", where she demonstrated the latest online teaching tools for international students.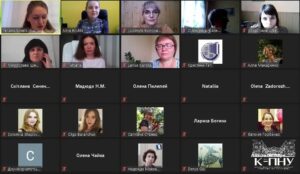 The third final day of the conference was extremely informative. Speakers and participants discussed the issues of socio-cultural interaction and cross-cultural adaptation of international students and teachers in the educational environment of Ukraine. Speakers stressed the importance of intercultural relations, friendly perception and understanding between teachers and international students. An important conclusion of the event was the discussion of the conference resolution for submission to the Ministry of Education and Science of Ukraine. 
Thank you to the whole team of the Preparatory Department of the Taras Shevchenko National University of Kyiv for the important event, and all the speakers – for interesting, useful and informative reports! 
K-PNU took part in the II All-Ukrainian conference "Pre-university training: innovations, challenges, prospects"