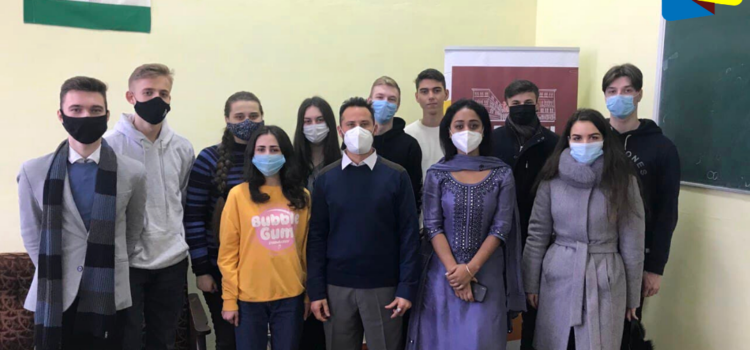 On February 16, in the main building of the University, Safdar and Tejinder were happy to introduce the students of the Faculty of Foreign Philology of K-PNU to their home countries. They have made a diligent work in preparing for the presentation. Watching various videos and pictures of India and Pakistan virtually brought our students to those countries.
Safdar and Tejinder were excited to tell their personal stories, about their families, how they came to Ukraine, why they chose Ohiienko University to study the Ukrainian language, whom they want to become in future, etc. Speakers received positive feedback in the forms of sincere smiles and numerous questions from our students.
We are sure that this meeting was the first of a series of future ones, which we will hold in various formats. Keep following us!
Introduction meeting done