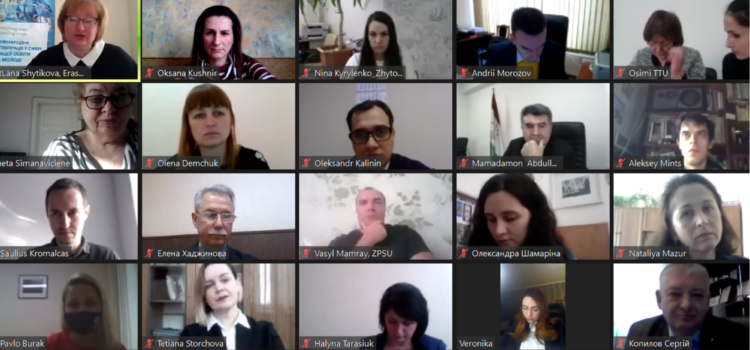 On the 12th of February, 2021 was the official start meeting of the project Digitalization of Economics as an Element of Sustainable Development of the Ukraine and Tajikistan (DigEco) 618270-EPP-1-2020-1-LT-EPPKA2-CBHE-JP.
The aim of the project is to implement digital economics in the high education process of Ukraine and Tajikistan on the basis of international education practise 4.0 for ensuring sustainable economic development of Ukraine and Tajikistan.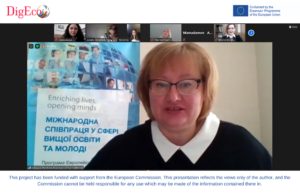 Three-hour meeting inspired K-PNU team for new victories. Among the speakers was Zaneta Simanaviciene, Prof., the Head of Business Innovation Laboratory of Mykolas Romeris University (Lithuania), Andrea Murzi, Project Officer (EACEA), Oleh Sharov, General Director of the Directorate of Professional Higher Education at the Ministry of Education and Science of Ukraine, Svitlana Shytikova, Сoordinator of the National Erasmus+ office in Ukraine and others. We welcomed the teams of our partners from Ukraine, Tajikistan, Lithuania, Germany and Slovenia.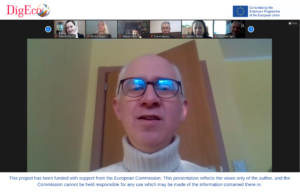 DidEco has officially started! There is a lot of interesting and productive work ahead on the way to digitalization of Ohiienko University: new disciplines, modernized educational programs, modern equipment, effective education and internationalization at home.
Happy to be in the international team DigEco – a team of professionals, innovators and new friends.
The official start of DigEco project