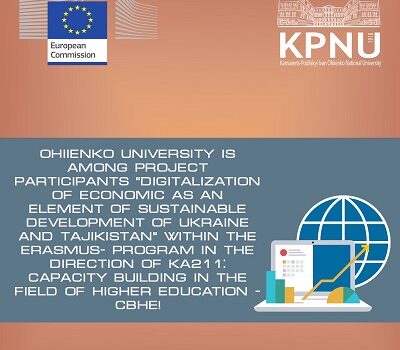 According to the results of the European Commission, Ohiienko University is among the winners of the Erasmus + program in the field of KA211: Capacity Building in the field of Higher Education!
The project "Digitalization of economic as an element of sustainable development of Ukraine and Tajikistan" is aimed at digitalization of higher education processes and graduation of specialists in digital economic. Work on the project will bring us all new experiences and open new opportunities for the development of the Faculty of Economics and the University in general.
Participants in the international project will be applicants for higher education at the Faculty of Economics in the following specialties:
051 Economics (OP "Business Economics")
071 Accounting and taxation (OP "Accounting and taxation")
073 Management (OP "Personnel Management and Labor Economics")
076 Entrepreneurship, trade and exchange activities (OP "Entrepreneurship and Trade")
Within this cooperation Ohiienko University will work along with fifteen partners from the EU, Ukraine and Tajikistan and will implement the latest technologies and learn from the experience of Europe's leading higher education institutions within 3 years. Among them:
Mykolas Romeris University, Lithuania;
University of Applied Sciences Hamburg, Germany;
University of Maribor, Slovenia;
Pryazovskyi State Technical University, Ukraine;
Admiral Makarov National University of Shipbuilding, Ukraine;
Zhytomyr Polytechnic State University, Ukraine;
Dmytro Motornyi Tavria State Agrotechnological University, Ukraine;
Tajik Technical University named after academician M.Osimi, Tajikistan;
Tajik State University of Finance and Economics, Tajikistan;
Khujand Polytechnic Institute of Tajik Technical University, Tajikistan;
NGO «Vinnytsia City Organization Parostok», Ukraine;
Private Entrepreneur Bondar Ihor, Ukraine;
LLC «Company M-Master», Ukraine;
Neksigol Navovar, Tajikistan;
Ministry of Digital Transformation of Ukraine, Ukraine.
The project team consisting of the head and leading specialists of the Office for International Cooperation and project coordinator, Nataliia Mazur, Doctor of Economics, Professor of Economics is discussing future steps of implementing the project.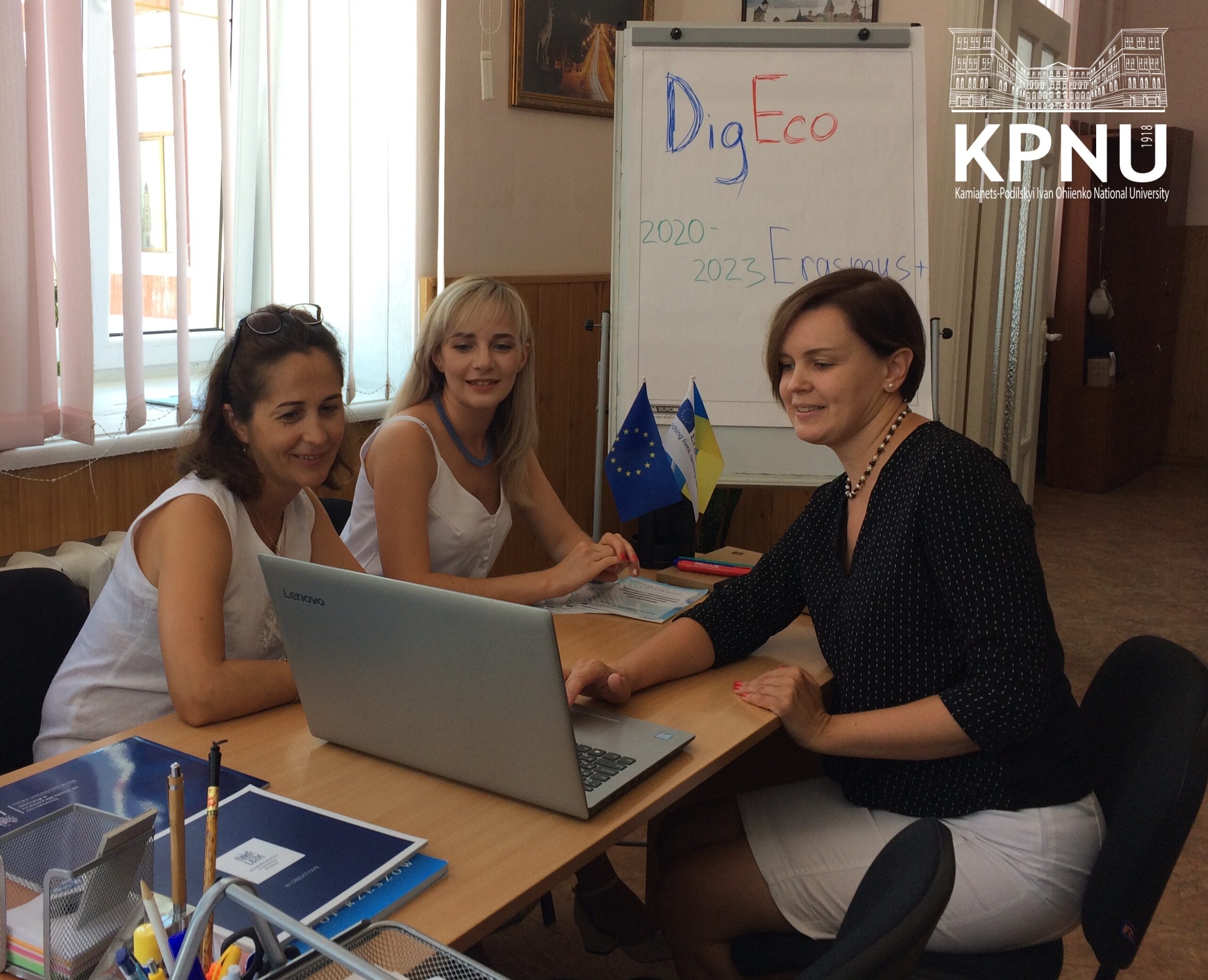 Congratulations to the entire academic and student community of the Ohiienko University!
Ohiienko University is among the winners of KA2 Erasmus+ program!