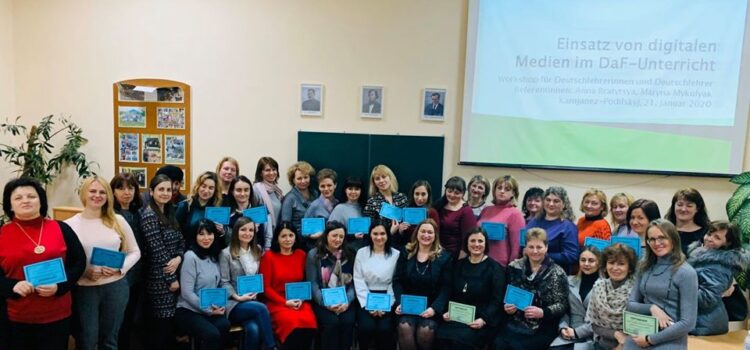 The changes brought about by digitalization are being felt by everyone around the world. Teachers, pupils and students, all those involved in the field of education today are dealing with a wide range of digital formats and capabilities.
On January 21, 2020, a scientific and methodological seminar "Einsatz von digitalen Medien im DaF – Unterricht" was held at the initiative of the Department of German language.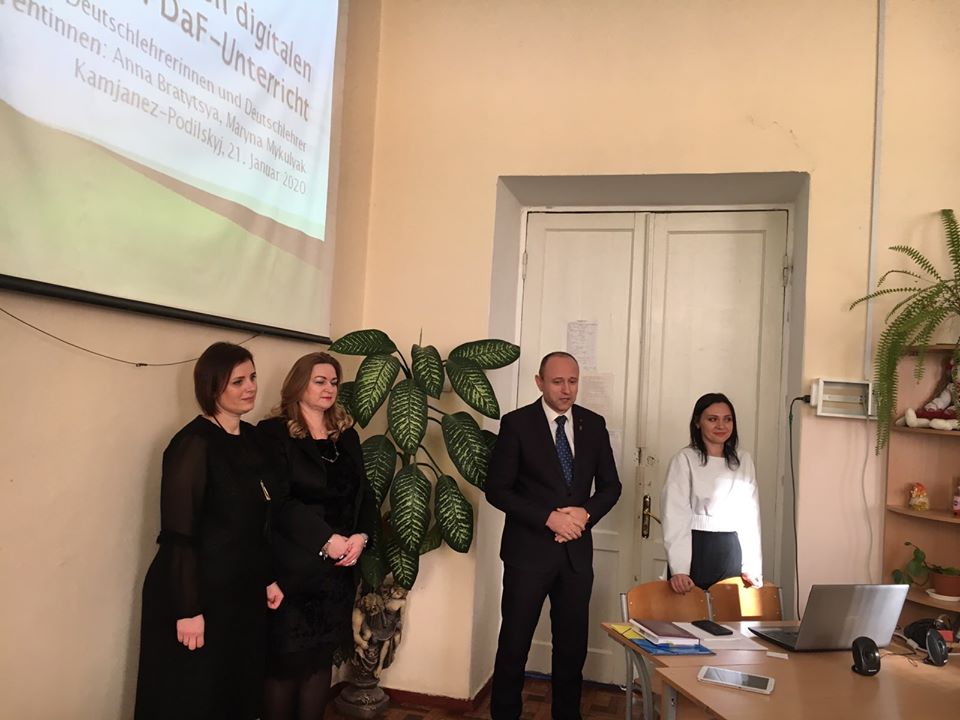 The seminar was attended by scientific and pedagogical staff of the department, as well as teachers of educational institutions of Kamianets-Podilskyi and Chemerivtsi districts.
Tetiana Kalyniuk, Ph.D. in Pedagogical Sciences, Head of the Department of German language delivered an introductory speech to the participants of the seminar. She expressed her sincere gratitude for active participation and wished fruitful cooperation.
Hennadii Besarabchuk, Head of the educational and methodological center for quality assurance of education of the University greeted the participants and emphasized on an extreme necessity to be up to date.
Bratytsia Hanna and Mykuliak Maryna, the seminar moderators and lecturers of the Department of German Language, acquainted the participants of the seminar with the modern digital teaching tools and the possibilities of using digital technologies in German language lessons. The moderators showed specific examples how teachers can enrich the learning process by the use of digital media.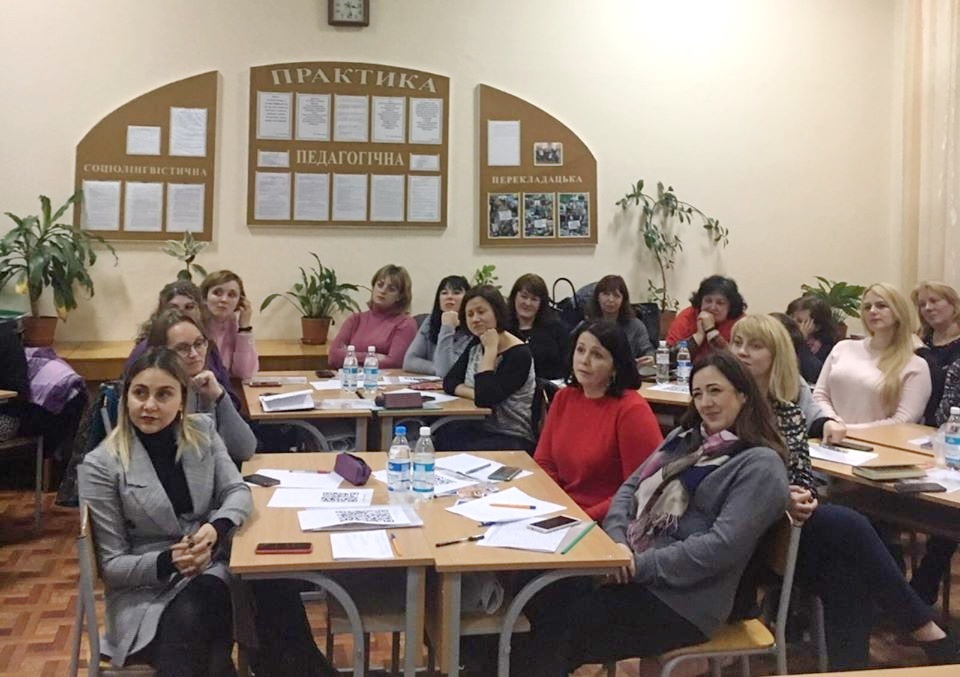 A sensible mix of analog and digital learning tools will help to reveal the potential in learning foreign languages ​​and organize foreign language lessons more effectively.
Department of German Language
DIGITAL TECHNOLOGIES IN EDUCATION