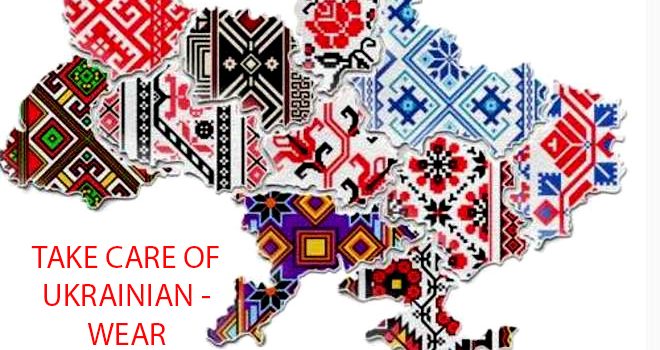 Every year on the third Thursday of May, the International Day of Vyshyvanka is celebrated. This is a special holiday, because for each of us embroidered shirt, or other clothing – it's something intimate and native. Traditionally, this holiday is also for our university. On May 16, teachers, students, and university employees joined the peculiar flashmob "Wear vyshyvanku!".
We talked to the teachers and employees of our university and found out what they thought was Ukrainian embroidery Vyshyvanka means to them.
Sergiy Kopylov, Rector of the University:
" Vyshyvanka is not just clothes, it is a symbol of Ukrainian identity. The embroidered shirt reflects the spiritual wealth of our people, its history, traditions. It is a national guard, a symbol that unites Ukrainians and presents Ukraine in the world. We are proud that more and more students are joining this holiday every year. Young people should preserve and inherit the symbolic Ukrainian embroidery. "
Volodymyr Dubinsky, First Vice-Rector:
" Vyshyvanka is a sign of the Ukrainian nation, tradition and culture. It is a symbol of Ukrainian progress and development. It is in Vyshyvanka the eternal cultural traditions and customs of the Ukrainian people are reflected. "
Vasyl Kobylnyk, vice rector for scientific and methodological work:
" Vyshyvanka is primarily a genetic code of the Ukrainian nation. It reflects Ukraine, the original family traditions. Ukrainian embroidery is a mirror of national culture, customs and traditions. "
Natalia Kovalenko, Academic Secretary of the University, Ph.D. in Philology, Associate Professor, Department of Ukrainian Language:
" Vyshyvanka is a symbol of the parent's house, it's Ukraine in the heart. These are the things without which it is difficult to imagine Ukrainian culture, life, history. With colored threads it is woven into our traditions. We are proud of the fact that the Ukrainian embroidery, having a century-old history, has not lost its popularity."
Oleh Raritskyi, Head of the Department of Ukrainian Literature and Comparative Studies:
"For me, embroidery is a space of Ukrainian existence."
Tetiana Biletska, Head of Scientific Department:
"For me, the Day of Vyshyvanka is another opportunity to demonstrate to our world and above all to each of us our desire to preserve traditions, multiply them and pass them on to the next generation."
Lyudmyla Horchak, Head of Department of Educational Work and Humanitarian Education:
" Vyshyvanka is something that unites Ukrainians. The whole world recognizes Ukraine for symbolic, elegant embroidery. It is in vyshyvka our national identity, wealth of ancestors, specific Ukrainian perception and understanding of the world are encoded. This is a peculiar connection of generations. "
Tetiana Storchova, Ph.D. in Pedagogical Sciences, Head of International Department:
"Traditionally, vyshyvanka is considered the genetic code of the Ukrainian nation, but personally for me is a symbol of maternal love and affection. If the Vyshyvanka is embroidered by the mother is for its child, then this is the strongest guard. "
Anatolyi Hlushkovetsky, Ph.D. in History, Dean of the Faculty of History:
" Vyshyvanka is a symbol of labor, beauty and national identity, the spirit of the Ukrainian soul, a sample of purity of thoughts. It directs us to the right path of life. The embroidery has always been, is and will be Ukrainian national shrine. "
Tetiana Suliatytska, Ph.D. in Philosophy, deputy dean of the historical faculty for scientific and methodological work:
"The embroidery for me is a state of mind."
Valeryi Shchehelsky, Ph.D. in Philology, head of the scientific laboratory of ethnology:
"Ukrainian embroidery is our national shrine and guard. Embroidered shirt symbolizes the connection between generations and centuries-old family history. "
Iryna Paur, Ph.D. in History, Head of the Museum of History of the University:
"For me, Vyshyvanka is part of national culture, Ukrainian tradition, a story, and a family relic. It seems to me that the Vyshyvanka should be worn only on special holidays ".
So, respect and protect our centuries-old culture, because in it – our strength, our courage and our future!
Maxym Sliozkin, Lyudmyla Horchak
(translated by Oleksandra Mahdii)
TAKE CARE OF UKRAINIAN – WEAR VYSHYVANKA!