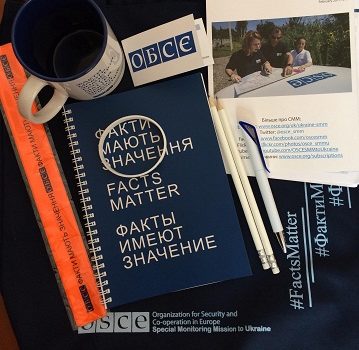 On May 7, 2019, a meeting of students and professors of the University with representatives of the OSCE monitoring mission took place in the conference hall of the Kamianets-Podilskyi Ivan Ohiienko National University.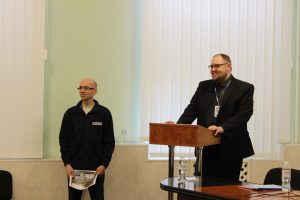 During the meeting, representatives of the mission, Lucas Kjeldsen and Georg Sima familiarized the participants with the OSCE observers' basic principles on the territory of Ukraine, in particular, focused on the work of the mission on the territory of the fighting in the Donetsk and Luhansk Oblasts of Ukraine.
Within the framework of this meeting, everyone was able to ask OSCE representatives and receive meaningful answers. The meeting took place in a warm and friendly atmosphere, was quite productive and informative.
University Press-center
(translated by Oleksandra Mahdii)
MEETING WITH OSCE REPRESENTATIVES