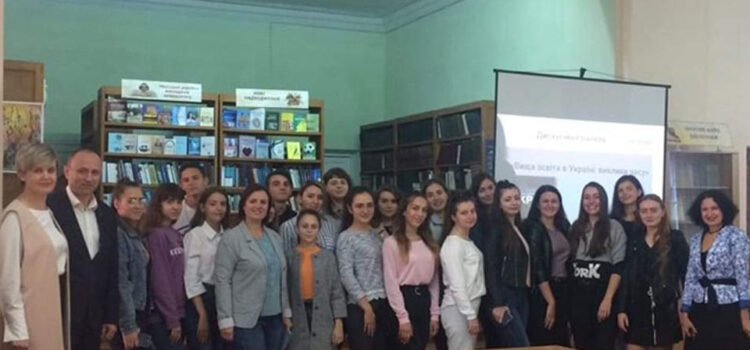 A panel discussion: "Higher Education in Ukraine: challenges of time" was held at Kamianets-Podilskyi National University Ivan Ohiienko on 3rd October. The purpose of the event is to tell, hear and discuss the possibilities of an open future and the prospects of education abroad.
The speakers and moderators of the event discussed topics that cover issues of contemporary education in Ukraine, namely:
Educational environment of the university as a platform for professional development of the student (speaker Gennadyi Besarabchuk);
Presentation of the Office for International Cooperation and opportunities for students at Ohiienko University (moderator Tetiana Storchova);
Faculty of Foreign Philology: sharing experience of participating in European programs (speakers Alla Khoptyar and Tetiana Kalyniuk);
Modern Students: opportunities, challenges, priorities (speaker Diana Yatsyshyn).
The keynote of the event was form of  'question / answer' about Erasmus + and the experience of our students' participation in this program.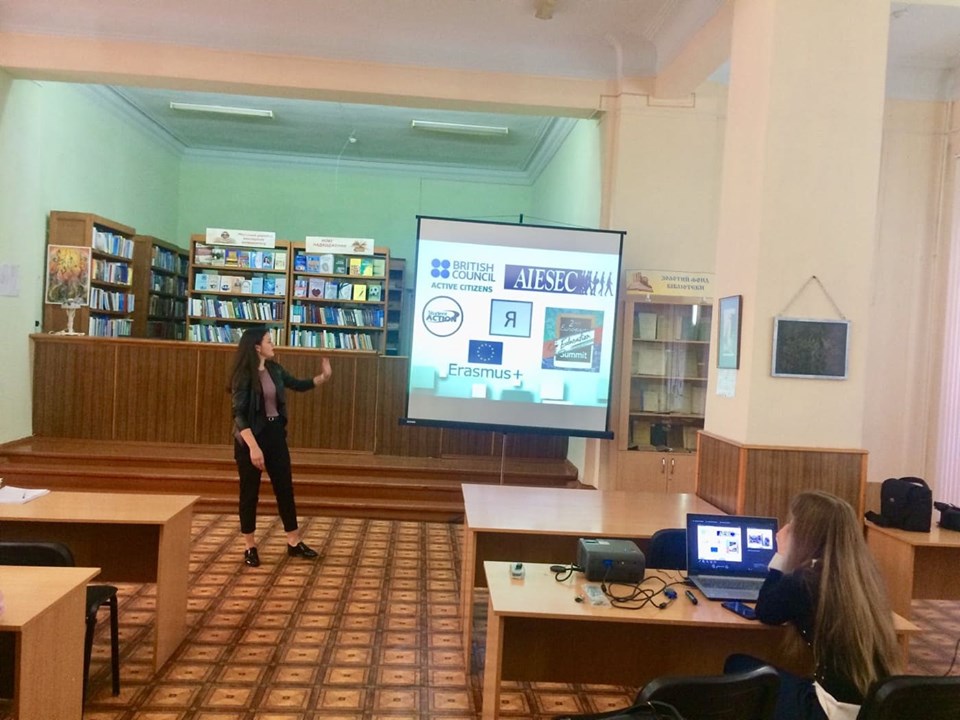 The panel discussion is an event that debates various subjects, including the issues of higher education in Ukraine and abroad, the challenges of time faced by students and teachers today, and the "open future" for higher education applicants.
PANEL DISCUSSION: 'HIGHER EDUCATION IN UKRAINE: CHALLANGES OF TIME'