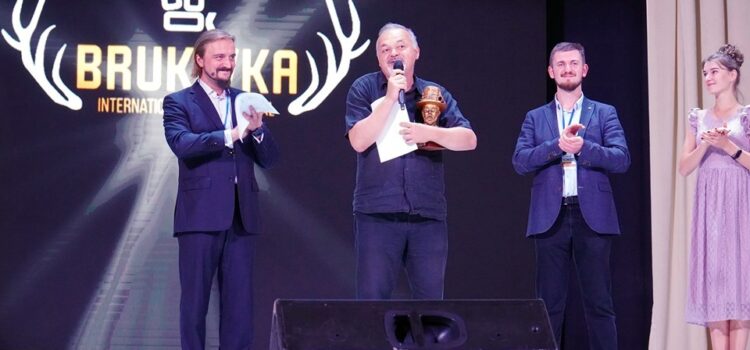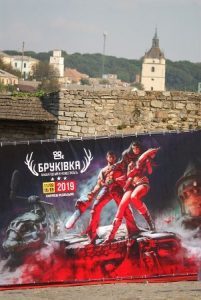 Kamianets-Podilskyi is a city where time to time a lot of interesting events happen. One of these events happened on the 11th of September and lasted 5 days. During this time guests had a chance to watch movies alfresco, listen to music bands, and meet famous people of the Ukrainian film industry.
The action took place in a few different locations at the same time for others to be able to choose anything interesting for them. It was possible to watch films of different genres, workshops and exhibitions.  One of the workshops of the plasticine animation "Young crazy creative" was headed by Tatiana Yasinchuck – the graduate of the faculty of the Ukrainian Philology and Journalistic.
Moreover, the red carpet was melted on the territory of the Old Castle, where people could take pictures with their favorite film directors. Also, guests enjoyed watching horror movies (that was on Friday, 13th), theatrical light 3D show "The Timekeeper of Levarius and the Cursed Aurinia" with the participation of the Link Theater and the fiery show.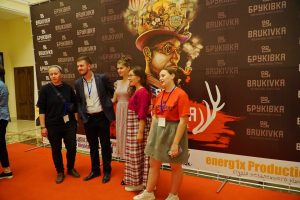 The director of the festival was Andryi  Zayets – graduate of the Faculty of the Economy in Kamianets-Podilskyi National Ivan Ohiienko University. The managers of the festival were Oksana Sydorchuck and Diana Grushanska – Masters of the Faculty of History.
The International Movie Festival "Brukivka" – is an independent Ukrainian Festival of modern Ukrainian and International Cinematography. Almost 800 movies from 70 counties were sent to the festival. It has to be mentioned that 120 works among the 800 belong to the young film directors from Ukraine.
BRUKIVKA FEST – MAGIC OF CINEMATOGRAPHY