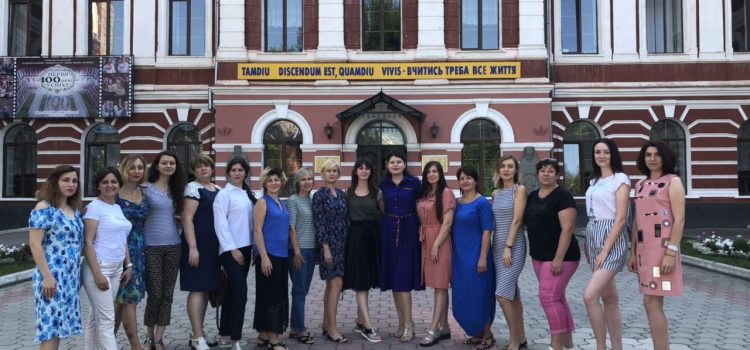 From 08 August to 13 August, a summer language school for English teachers took place in Kamianets-Podilskyi Ivan Ohiienko National University.
Linguist Training Center prepared a 24-hour training course for English teachers based at CETF.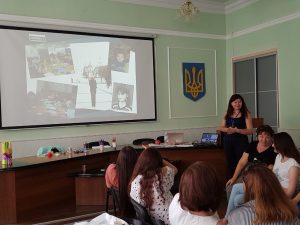 The teachers of the summer school were Svetlana Drobotenko (Academic Director of the Training Center Linguist, CELTA certified teacher at the British Council, a teacher of the Kiev Institute of Postgraduate Education, trainer of trainers and teachers in the British Council and the Ministry of Education and Science), and Natalia Zachinska (founder of A + Language Studio, Cambridge English Language Assessment Preparation Center).
The teachers of the Linguistic Center were able to spend five days in a company of like-minded people, to refresh their knowledge and skills, to share their experiences and learn from each other, to learn about new approaches and techniques, and to improve teaching skills.
The Summer Language School program included
Language in context: Important events (verbs and tenses); Questions we ask (types, structures, word order); Life experience (perfect / perfect continuous); Expressing similarities and differences (nouns, quantifiers); Describing learners (adjectives and adverbs).
Methodology: Classroom English: instructions, Elicitations, CCQs, ICQs; Techniques for presenting and practicing grammar; Techniques for presenting and consolidating vocabulary; Learner Autonomy: how to make it reality.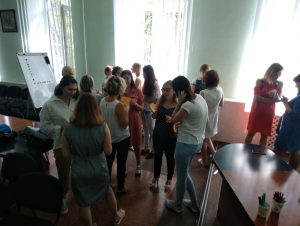 Reflection: Reflection in action and Reflection on action; Action planning – writing SMART objectives; Post-lesson self-evaluation; Self-assessment.
In a friendly and warm atmosphere, Svetlana and Natalia professionally used modern techniques and presented them in various forms of work. Certified trainers also shared their personal techniques and methods of presenting training material.
The teachers of the Linguistic Center are full of enthusiasm and inspired by new ideas, ready to implement their knowledge and skills within the University. We invite everyone to learn foreign languages with us. Start of study – September 2019.
SUMMER LANGUAGE SCHOOL FOR ENGLISH TEACHERS