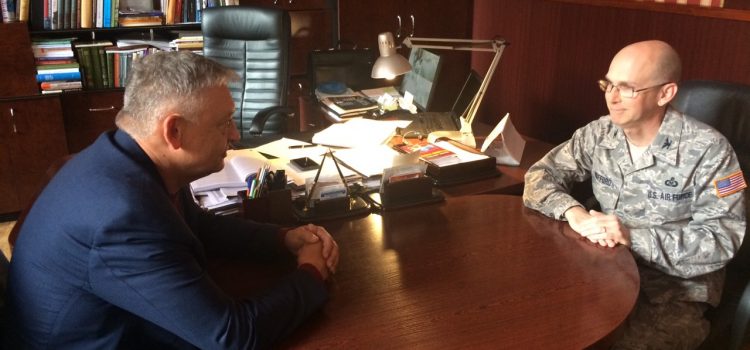 On May 21, 2019, a meeting with the Defense Attaché at the US Embassy in Ukraine – Colonel Thomas Woofford took place in the conference hall of the Kamianets-Podilsky Ivan Ohiienko National University.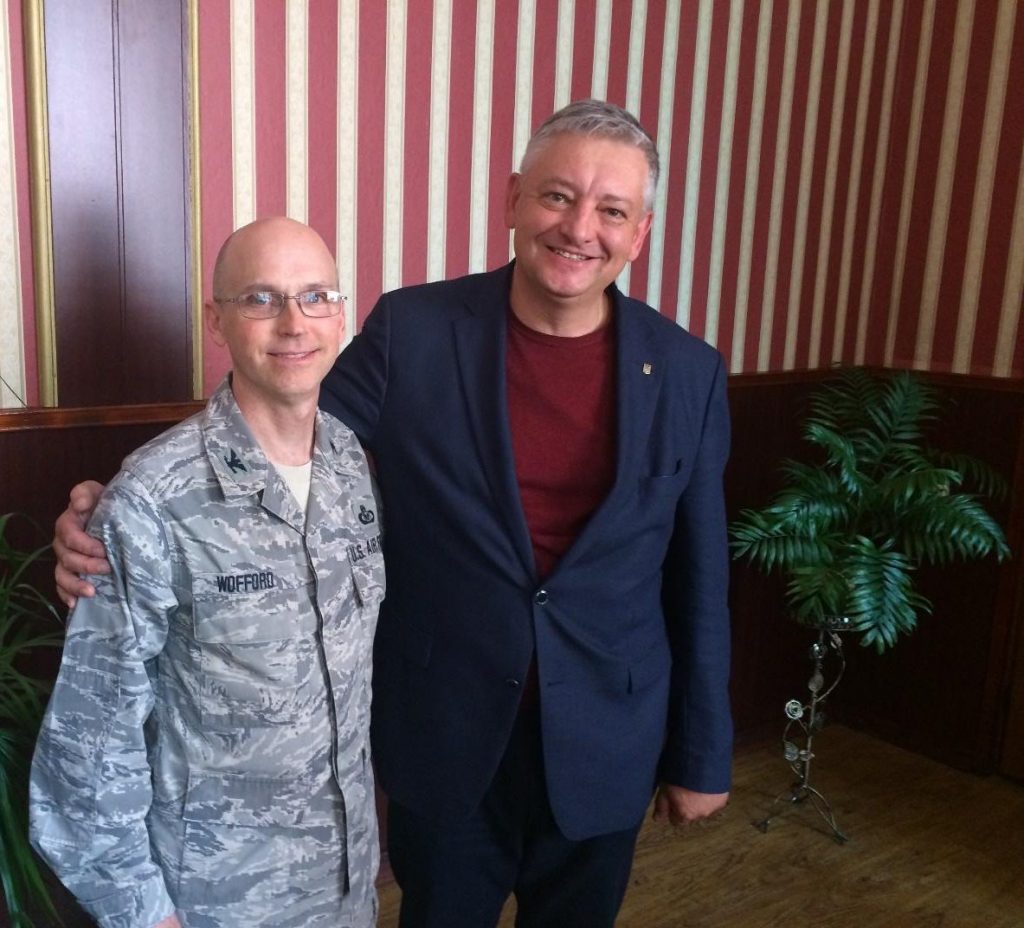 First, the military attache met with the rector of the university Sergiy Kopylov. During the conversation, the rector noticed that such a meeting is important for our students, in the context of today's challenges. At the end of the meeting, Sergiy Kopylov presented a book on the history of our century-old university.
At a meeting with students and lecturers, Thomas Woofford highlighted the current security issues in Ukraine, talked about the implementation of NATO standards in our army. The military attache paid particular attention to the issue of relations with the Russian Federation and the need for the development of the Armed Forces of Ukraine.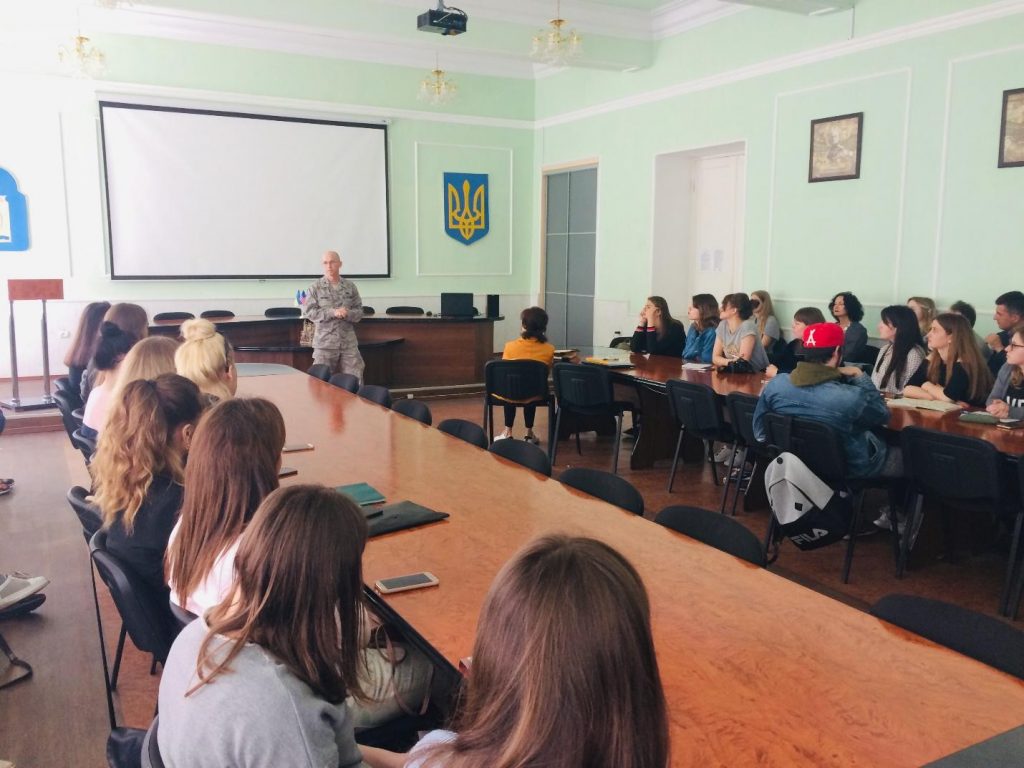 The meeting took place in a warm atmosphere, because everyone who was interested could hear a meaningful answer to the question. For the most part, the students were interested in issues of the geopolitical situation, and the problems of modern international relations.
Press-Center
(translated by Oleksandra Mahdii)
MEETING WITH THE US EMBASSY'S MILITARY ATTACHÉ IN UKRAINE