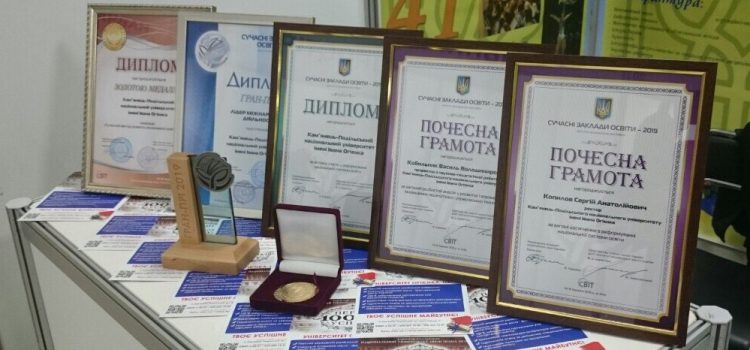 Traditionally, in March (this year – March 14-16), our university successfully participated in the Tenth International Exhibition "Modern Educational Establishments", which was held by the "Exhibition World" company with the support and participation of the Ministry of Education and Science of Ukraine, the National Academy of Pedagogical Sciences of Ukraine in Kyiv palace of children and youth.
The international exhibition "Modern Educational Establishments" at its professional and scientific level, the content of the business program on the most relevant and important issues in the field of education, the number of participants in all branches of education and the number of visitors is the most high-profile and large-scale in Ukraine.
The exhibition "Modern Educational Establishments – 2019" presented institutions of secondary, preschool and extracurricular education, higher education, professional advanced and postgraduate, professional (vocational) education; regional and city education authorities; scientific institutions, foreign educational establishments and international educational agencies, educational-methodical (scientific-methodological) centers (offices); introduced educational portals, manufacturers and suppliers of learning tools, project developers, programs and solutions for the education sector, association, publishing house.
Valery Mazur, Executive Secretary of the Admissions Committee Valeriy Shchehelskiy, Head of the Educational and Scientific Laboratory of Ethnology, were the representatives of the Kamianets-Podilskyi Ivan Ohiienko National University.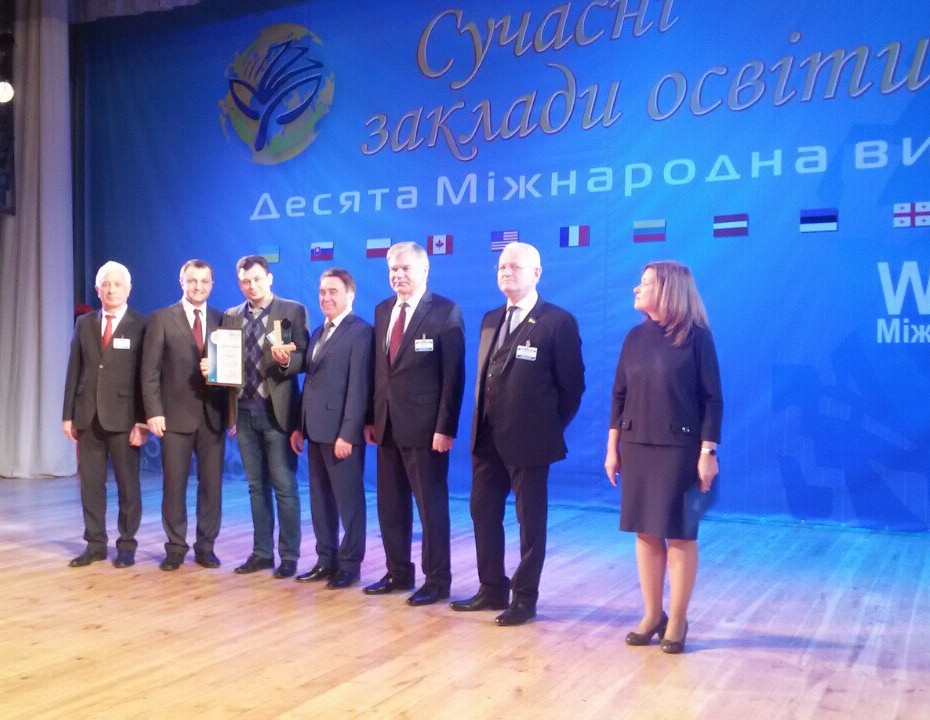 This year, as in previous years, the university has received high awards: the Grand Prix diploma in the rating exhibition "Leader of International Activities" and a diploma and a gold medal for winning the competition in the nomination "Modern vector of inclusive education in Ukraine" for the competitive work " Implementation of the correctional and developmental component of inclusive education for children with special educational needs » presented by Svitlana Myronova, Doctor of Pedagogical Sciences, Professor, Head of  the Department of Corrective Pedagogy and Inclusive Education.
Sergiy Kopylov, rector of the University, for his significant personal contribution to the development and introduction of innovative pedagogical and managerial technologies – Vasyl Kobylnyk, vice rector for scientific and pedagogical work – were awarded with a diploma of honorable achievements in reforming the national system of education.
Kamianets-Podilskyi Ivan Ohiienko National University was also awarded a diploma for active participation in reforming the national education system.
The administration of the University sincerely congratulates the exhibitors and the staff of the university on the high recognition of the results of their daily hard work. New accomplishments and new achievements for you, dear colleagues!
Luidmyla Voevidko, head of the educational methodological centre
(Translated by Oleksandra Mahdii)
FIVE UNIVERSITY AWARDS AT THE INTERNATIONAL EXHIBITION OF MODERN EDUCATIONAL ESTABLISHMENTS