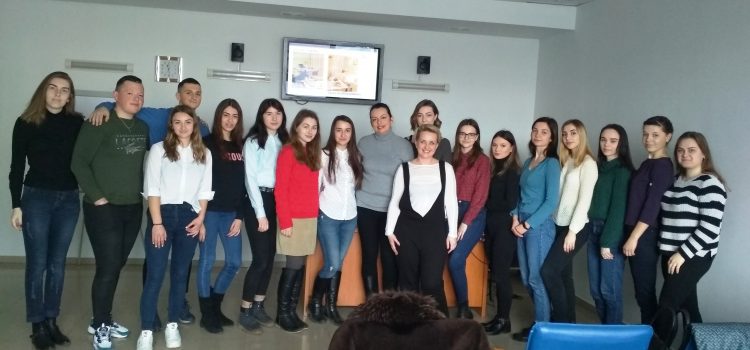 On March 12th, 2019, Tetyana Ivasitshena, Head of Marketing Department of the Hotel "7 Days", delivered a lecture "Modern Trends in the Hospitality Industry Development" for students of the Faculty of Economics in the field of Tourism and Hotel and Restaurant Business. Students, along with associate professor of the Department of Tourism and Hotel and Restaurant Affairs Bogdana Oprya, learned about the realities of the hotel's functioning in a modern tourist center within the framework of studying the discipline "Development of the Ukrainian hospitality sphere".
The lecturer has focused on the issue of creating a positive image in the hotel business. This problem needs to be addressed through a comprehensive implementation of all concepts with the help of skilled personnel. Modern hospitality professions are determined by the variety of services, in which there is a direct contact of the consumer with the service provider. Speaking to an expert on the hotel business, students realized that a specialist in hospitality should be inteligent, friendly, polite and educated.
Olesya Vinyavska, a 3rd year student at the Faculty of Economics
(translated by Oleksandra Mahdii)
HOW TO CREATE A SUCCESSFUL BUSINESS?