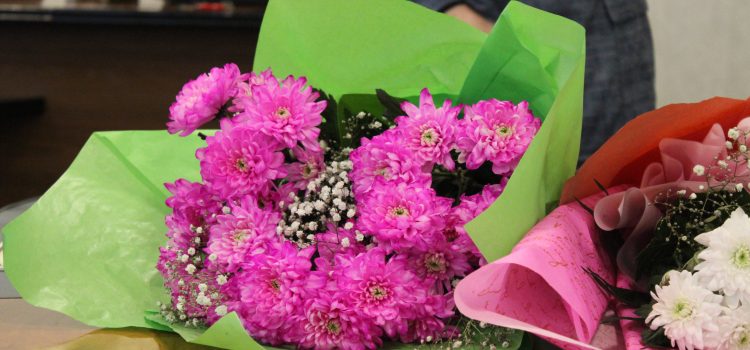 On January 25, 2019, at the conference hall the graduation ceremony of the delivering  of certificates of studying in Linguistic Centre took place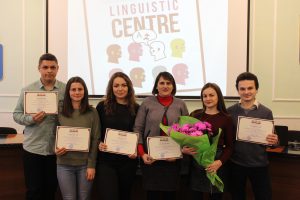 Certificates of education have been received by students who have confirmed possession of a foreign language at levels A1 (beginner), A2.2-B1.1 (pre-intermediate) and B2 (upper intermediate) in accordance with the European language education guidelines.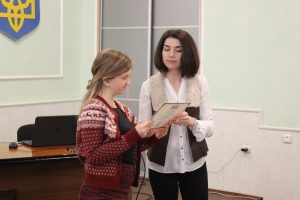 They successfully completed the curriculum of the chosen level, were active participants in the classroom and course blogs of their groups on the LC site, made 10 Unit tests, 3 Progress Tests, Final test, and they were presented with a final certification.
Welcoming speeches were made by Head of the Linguistic Centre Diana Bodnarchuk and teachers Tetyana Storchova, Natalia Slipachuk, Oleksandra Mahdiy and Katerina Tymchuk. In a warm English-speaking atmosphere, it was remembered that there was training in groups aimed at the development of all types of speech activity and language competencies.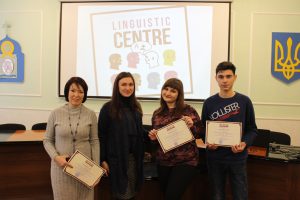 Certificates confirming proficiency in English at A1 level (beginer) were received by Bodnar Alina, Iryna Perebynosyuk,  Kuznetsova Maria Baseluk Anna and Zaets Christina. Mentor of the group, responsible and creative Natalia Slipachuk, helped them to make the first steps in learning the language.
Certificates confirming proficiency in English at level A2.2-B1.1 received Yaschyshina Irina, Rybukh Natalia, Chudin Andriy, Lysa Victoria, Barbaniuk Nadiya, Volodymyr Gorokhlyuk, Olga Kolodribska and Anastasiya Timkova. They improved their knowledge, skills and abilities along with an active and charismatic mentor, Oleksandra Mahdiy.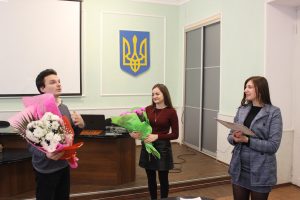 Certificates confirming proficiency in English at B2 level (advanced) were received by Hoptyar Andriy, Ladyniak Natalia, Pshembaev Igor, Chuzhmarova Julia, Tarasyuk Daryna and Anna Kavunets. It should be noted that for the first time this year our center organized training of the upper intermediate level group, which was cared for by the creative and competent Katerina Tymchuk.
The linguistic center is grateful to the teachers for their honest work, excellent organization and preparation for classes, creativity and high professionalism.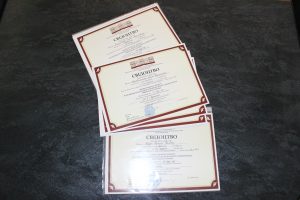 Formation of groups for studying English, Polish and German languages ​​continues.
Learn foreign languages ​​and expand your horizons!
SOLEMN GRADUATION CEREMONY AT THE LINGUISTIC CENTRE