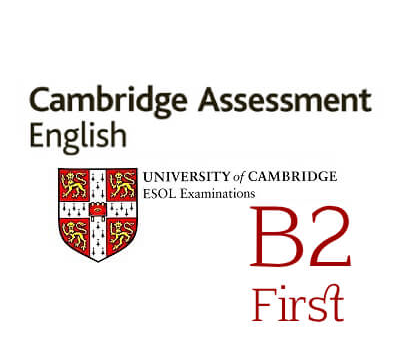 The Linguistic Centre announces a set of courses for the preparation for taking the international English language exam B2 (Upper Intermediate).
The B2 First (FCE) exam confirms that the person commands the English language at the B2 level (Upper Intermediate) in accordance with the Common European Framework of Reference for Languages.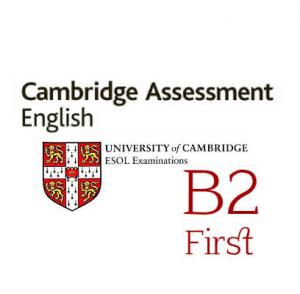 The certificate will be useful to teachers in assigning academic degrees (associate professor and professor); scientific and pedagogical workers who intend to provide educational activities in a language other than Ukrainian; students and graduates of higher educational institutions who plan to study abroad or work in international companies both in Ukraine and abroad.
BENEFITS of B2 FIRST:
– Receiving an international certificate that has no validity period;
– Recognition of the certificate by more than 20,000 international organizations in more than 135 countries (international companies, higher education institutions, embassies, ministries, state institutions);
– The certificate provides an opportunity to participate in international grants and other programs.
PREPARATORY COURSE is divided into 2 types:
– Preparatory course for taking the exam for those who has Upper Intermediate level of English (General English) – 35 classes / 70 hours.
– Preparatory course up to level B2 (Upper Intermediate) + preparatory course for taking the exam – 65 classes / 130 hours.
The preparatory course will be held on an online platform with a lecturer from Cambridge. All classes will be recorded in video format, so you will be able to review the necessary materials. To enroll in the course and get more information, please contact us:
Kamianets-Podilskyi, I. Ohiienko St., 61, room 305
Linguistic Centre
PREPARATION FOR TAKING INTERNATIONAL EXAM B2 FIRST