Preparatory Department of Kamianets-Podilskyi Ivan Ohiienko National University (K-PNU) is pleased to provide the following information and guidance that may be of assistance to international students.
Our University deeply values the international students who have chosen to study in Ukraine. Although the current situation and circumstances of COVID-19 are challenging, we hope you will feel safe and supported by our University. 
According to the Resolution dated July 22, 2020 № 641 "On the establishment of quarantine and the introduction of enhanced anti-epidemic measures in the area with a significant spread of acute respiratory disease COVID-19 caused by coronavirus SARS-CoV-2" of the Cabinet of Ministers of Ukraine, foreign citizens who expressed a wish to study in K-PNU have to be informed with the following quarantine regulations:
It is prohibited on the territory of Ukraine for the period of quarantine to: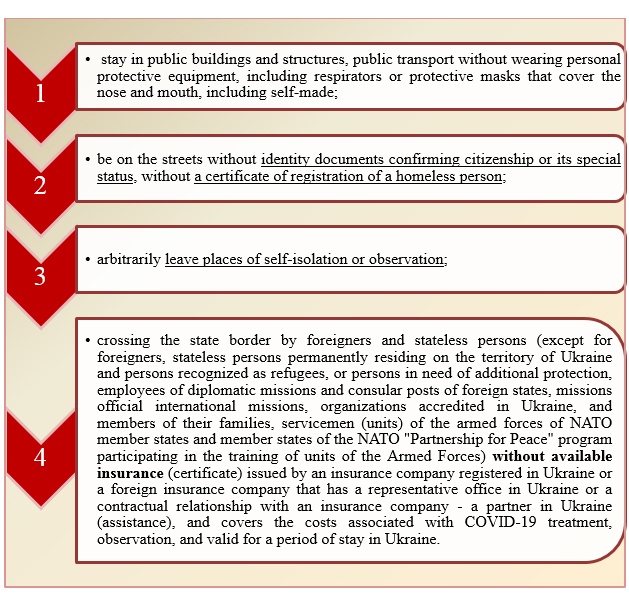 To the person specified in the first paragraph of the last sub-item, who does not have an insurance (certificate), the authorized official of the state border protection unit refuses to cross the state border in the manner prescribed by Article 14 of the Law of Ukraine "On Border Control".
In order to counteract the spread of COVID-19 and monitor self-isolation, according to the legislation, persons crossing the state border of Ukraine may choose one of two options (CMU Resolution №211 of March 11, 2020):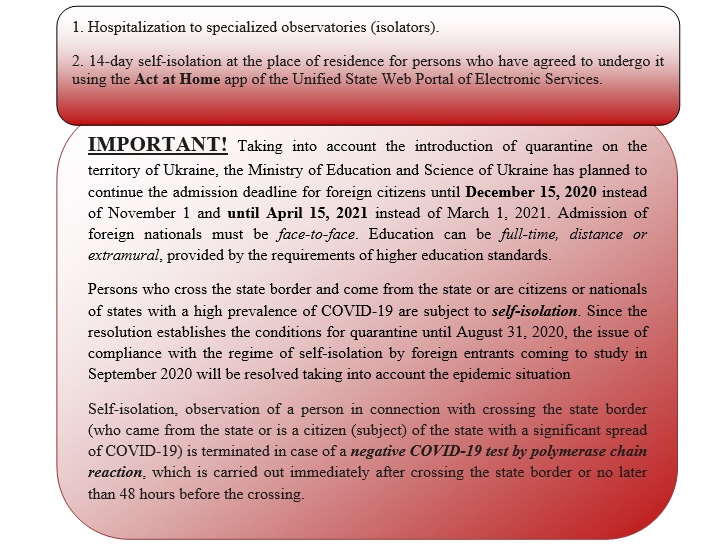 Latest news and updates from the Ministry of Education and Science of Ukraine