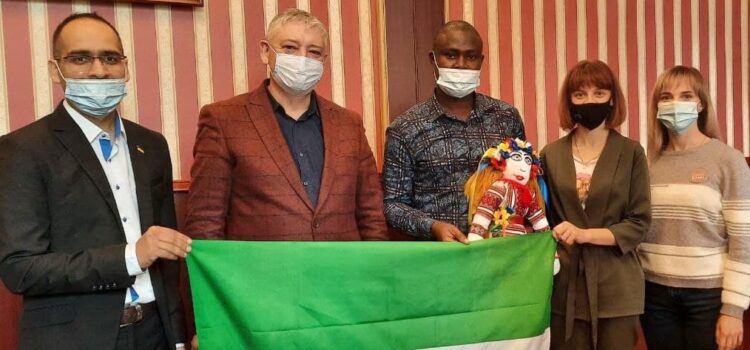 Ohiienko University is happy to welcome one more student of the Preparatory Department. Folami Azeez Omotayo has come from Nigeria, Lagos. Azeez has already received a Bachelor's degree in Business Administration and plans to obtain full higher education in this field at K-PNU. The student is confident that he will easily be able to master the Ukrainian language in order to continue his studies in the chosen specialty. Azeez also likes such quiet and cozy places as Kamianets-Podilskyi.
On arrival, Andrii Khoptiar, Ph.D. in History gave a small sightseeing tour around the city for Azeez and our guests. As a tradition, Azeez has joined the excursion in the History Museum of K-PNU. By the way, we were greatly surprised of Azeez awareness about Ivan Ohiienko, the founder of the University. On the next day, Azeez has listened to the stories about the Ukrainian culture, customs and traditions in the ethno-laboratory of K-PNU.
Welcome to Ohiienko University!
Meet Folami Azeez Omotayo